Lost Empires (1986)
Miniseries—TV: Eight hour dramatization by Granada Television
Shown on PBS in the US in 7 episodes beginning in January 1987. The first episode was about 90 minutes; the remaining ones were approximately 50 minutes.
Directed by Alan Grint
Writing credits J. B. Priestley (novel), dramatized by Ian Curteis
Cast
Colin Firth.... Richard Herncastle
John Castle.... Nick Ollanton
Carmen du Sautoy.... Julie Blane
Beatie Edney.... Nancy Ellis
Pamela Stephenson.... Lily Farris
Gillian Bevan.... Cissie Mapes
Laurence Olivier.... Harry Burrard
return to top
"Lost Empires," set on the variety stage in England in the days before World
War I and based on a novel by J. B. Priestley, is a coming-of-age story of a young man who learns about life and love while part of a variety magic act..
Please click on each link for episode summary
[Episode 1] [Episode 2] [Episode 3]
[Episode 4] [Episode 5] [Episode 6] [Episode 7]
return to top
From beginning to end, it is Colin's unwavering voice which gives unity to this series. The older, wiser Richard reflects on his younger self and steers the spectator's perception toward a sympathetic view of this Yorkshire lad who is so often clueless. Colin was 25 then and yet at times he manages to look indeed like a 20 year old.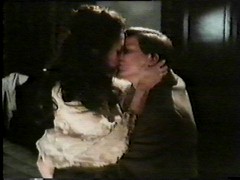 Here again as in many of his other films, Colin's character, Richard Herncastle, is an observer through whose eyes we see the world. He is on screen most of the time, and we follow him on his journey of sexual awakenings. Played by anyone else, Richard could have been rather conventional and even dull, but Colin in his inimitable way gives us access to the inner Richard. The only hint we have of Richard as conventional is the posture Colin has adopted to flesh out the character: Richard is always very straight, shoulders back and head high. This apparent stiffness makes him seem stand-offish, a fact which is brought to his attention on several occasions.
Starting out as innocent and insecure, Richard is thrown into a rather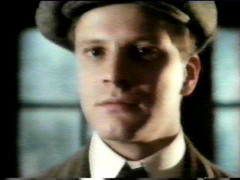 eccentric world and this is where Colin's wonderful reactions enchant us: in turn, we see him puzzled, frightened, awed, amused, dejected, bored, frustrated, overwhelmed, embarrassed, but we know he is going to be all right. Colin is marvelous and very convincing. He even mastered a slight Yorkshire accent, which is delightful. I should add that besides the pleasure of watching Colin's acting all the various emotions, you will see him in at least one very unusual costume--in full stage kohl makeup, turbaned and riding a bike on stage!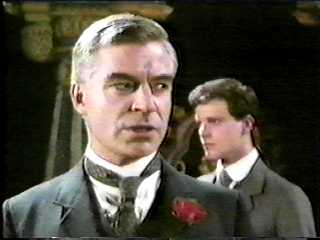 It should be mentioned that undoubtedly, John Castle is also masterful in portraying the complex Gunga Dun/Uncle Nick, master of illusion and yet most aware of reality.
Besides Colin there are two things I love in this series. First, the nostalgic look at Edwardian England with its slow-paced world of parasols, summer lawns, and elegant living. Here the double meaning of the title becomes clear, I think. It is not only the Empire Theatres that have been lost but also the carefree world of pre-war Britain. I also appreciate how the constant and clever juxtaposition of an illusory (and magic) world with reality forces us to reflect on the nature of illusion and reality.
The only aspect I found a little tedious was the repeated emphasis on Variety acts but I recognize they did give texture and authenticity to the world of the theatre. Moving from city to city, we become part of this eccentric "family" of show business and we care for what happens to them, but of course it is for Richard we care the most. When he finally finds happiness, we feel his joy.

return to top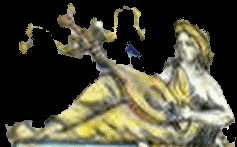 The novel of the pre-1914 variety stage, Lost Empires by J. B. Priestley, was a certainty for screen adaptation the moment the final word was penned in 1965. The only surprise is that it took 20 years. The rights were bought originally by the producer, Victor Saville, and a movie starring Tom Courtenay was announced in the late 1960s. Saville died and the rights passed to another producer, John Woolf, but still no film.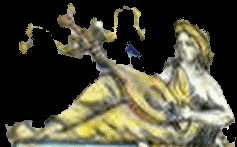 The budget for Lost Empires was 3.4 million pounds which works out at less than $500,000 per episode. The filming was done close to Granada Studio's home in Manchester. As for the scenes in the trenches they were filmed near Alderley, Cheshire, where the local farmers dug up trenches with their tractors.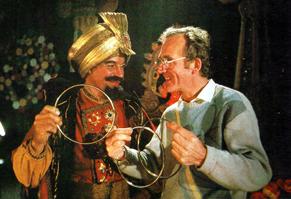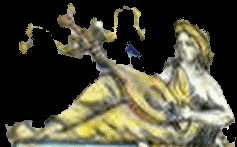 The actors became quite proficient at performing vaudevilles acts. John Castle had a tutor, David Hemingway. According to the director Alan Grint, if Castle ever wanted to change his career, he could do a terrific 30-minute magic act.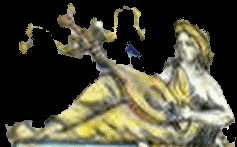 Several actors in Lost Empires have appeared in other Colin Firth movies:
--Jim Carter (Inspector Crabb) has the distinction of being the actor who has appeared with CF the most: Lost Empires, The Advocate/The Hour of the Pig, A Month in the Country, Shakespeare in Love.
-- Lila Kaye (Rose Bentwood) was Nanine in Camille.
-- Ken Kitson (Inspector Woods) was the farmer/host in A Month in the Country.
-- Carmen du Sautoy (Julie Blane) was on the stage with CF in Desire Under the Elms.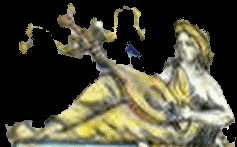 The director Alan Grint was also the director of The Secret Garden.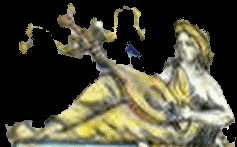 Pamela Stevenson is married to Billy Connolly, who co-starred with Judi Dench in Mrs. Brown. The film was directed by John Madden, who also directed Shakespeare in Love.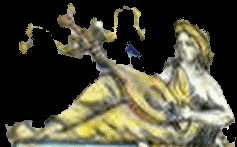 John Castle appeared in I, Claudius as Postumus. Several other Colin Firth co-stars appeared in I, Claudius, most notably Sian Phillips (Valmont) and Sir Derek Jacobi (Secret Garden)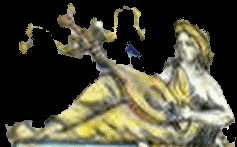 J.B. Priestley was born and raised in Bradford, Yorkshire, UK.

return to top
About "Lost Empires" Itself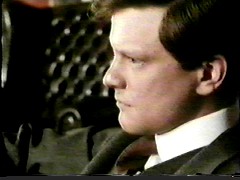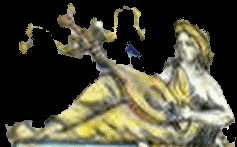 "The old stage-for-life analogy is the basis of the piece. The whole purpose of the theater is to play tricks on people's imagination, but no one falls for the tricks as quickly as actors. An entirely sane person, if there is such a thing, wouldn't make a very good actor."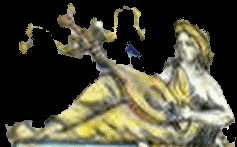 "Priestley is a very accessible writer."
"Lost Empires" in Colin's Life and Career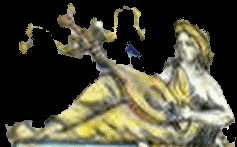 "'Lost Empires' took a solid year to film, not on and off—more like, on and on. I'd never toured in a repertory company, so making this was a little like repertory to me—and also a little like a life sentence."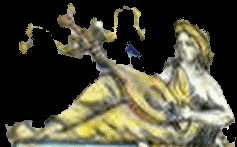 "It's an impressive line-up, so I had quite a turn when I read something about me 'heading the cast'."
About Richard Herncastle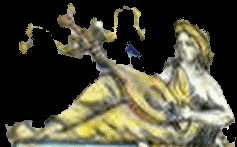 "Herncastle was a tough nut to crack. Playing Hamlet was easier. With Hamlet there are all sorts of opportunities to be funny, exciting, dramatic. But Richard is the narrator, the observer. He's a bit like Alice in Wonderland. You can't make her exciting either. You just have to give him as much shape and depth as you possibly can."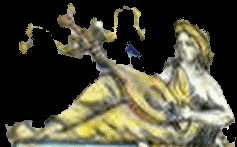 "My character hasn't a clue about women." "I have a certain amount of confidence in the sound of my own voice. I don't melt and blush very easily."
Sex and "Lost Empires"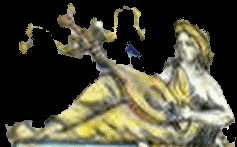 "The media always find someone to project as the latest sex symbol but I'd be quite happy never to play another love scene."
"In the middle episodes it was all I seemed to do, rumpling around in bed doing lots of heavy breathing. But it's brilliantly done. Sex is only suggested; there isn't lots of nudity. Who wants to watch sex anyway? What's interesting is how that moment is arrived at and what the relationship is like as a result."
"I'm not saying I'd never play a young lover again, but most of them are such boring parts. Take Romeo—his friends all find him tedious. How dull to spend your time playing wimpy lovers."
Sources: Los Angeles Times, Feb. 18, 1987. "Actor Colin Firth; Nostalgia Regained in Current 'Lost Empires'." by Bart Mills; Woman's Own, Dec. 8, 1986. "I don't want to be a sex symbol!" by Jo Weldon.
On Laurence Olivier in "Lost Empires"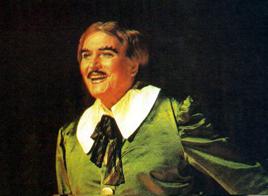 "He was very sick and this was about his last role. But he remained competitive which is what made him a great actor. He couldn't remember my name. But he was very kind to me and we had lunch and worked on lines. I'd watch him intently and during his big scenes he'd frequently toss aside his biggest moments. He always did the unexpected."
Source: Toronto Star, January 1997, "Firth Class" by Jim Bawden
return to top
"The producer, June Howson [of the TV series], calls Lost Empires "sheer entertainment". Out of the gritty realism of cobbled streets and men in vests. This is a gaudy, flamboyant, romantic world, even if it is built on make-believe. Much of the pleasure of the series is derived from the recreation of the period, not least through the halls that do survive, like the Grand in Blackpool and the Palace in Manchester."
--Sunday Times, Oct. 18, 1986
In the interest of objectivity here is a less than glowing review excerpt:
"This serial is certainly proving that you can keep an audience in its collective armchair if you chuck enough decor at it (designers Roy Stonehouse, David Buxton), but amongst the plush and brass, its dramatic values are those of a soap opera with a muddy undercurrent of finite narrative. The spoken narrative continues to irritate, and Brian Glover's chip-fat voice continues to strike the most authentic note. One can probably manage to hold out until next week to discover the mechanics of Uncle Nick's threatened two-dwarf effect."
--Sunday Times, October 25, 1986
"Set against the backdrop of an Edwardian music hall, the eight-hour drama based on the J.B. Priestley novel-is packed with as much intrigue, sex and scandal as Dallas and Dynasty combined."
--Woman's Own, Dec. 6, 1986
"'Lost Empires' is a strange brew, a mixture of on-stage fantasy and gaiety--jugglers and dwarfs, Irish tenors and ladies in tights--and off-stage disillusionment and despair, complete with murder, lechery, drugs, brutal beatings, perversion, vulgarity and even a touch of nudity."
There are fine performances all around, from the male leads--Firth conveying a convincing, quiet, solemn steadiness, and Castle bringing a frightening, steely-eyed menace--to the lesser parts. Pamela Stephenson is particularly outstanding as singer Lily Farris, the "perfect English rose" with the childlike act and the depraved, twisted psyche, while Alfred Marks is properly evil as her ``hideously waxy`` manager. And, in a brief guest turn, Laurence Olivier so memorably fleshes out the fleeting character of Harry Burrard, a pathetic, washed-up rummy of a comedian.
Marvelously directed by Alan Grint and skillfully adapted by Ian Curteis, the off-center series from England`s Granada Television works quite well for the most part. Due to its uncompromising, often-nasty nature, many viewers undoubtedly will be captivated by it, many others quickly put off. And even those of us who end up as admirers are likely to find it more fascinating than likable."
--Chicago Tribune, Jan. 23, 1987
return to top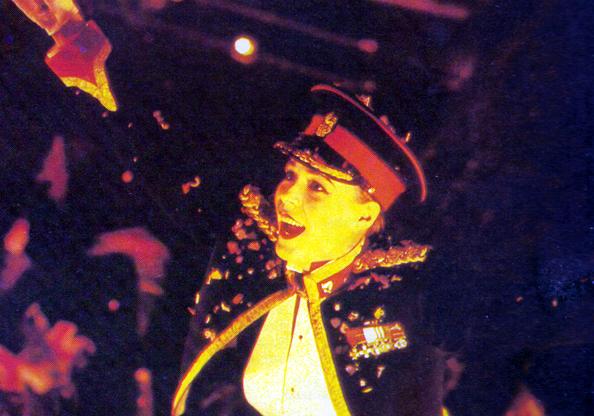 Vesta Tilley was known as "England's finest recruiting sergeant." She retired in 1920 after 50 years on the stage. Dressed in men's clothing, she would lead conscription drives singing to the young men "The Army Of "Today's All Right" while children handed out white feathers to those who remained in their seats:

It's all right, it's all right now
There's no need to worry any more
Who said the Army wasn't strong,
Kitchener proved them wrong
On the day he came along.
So let the band play, and shout 'Hooray!'
I'll show the Germans how to fight,
I joined the army yesterday
So the army of today's all right.
In the same opening scene, she sings "We Don't Want To Lose You" as young men leave their seats to follow waiting sergeants:

We've watched you playing cricket and every kind of game,
At football, golf and polo you men have made your name.
But now your country calls you to play your part in war.
And no matter what befalls you
We shall love you all the more.
So come and join the forces
As your fathers did before.
Oh, we don't want to lose you but we think you ought to go.
For your King and your country both need you so.
We shall want and we shall miss you
But with all our might and main
We shall cheer you, thank you, bless you
When you come home again.
In episode 1 we hear Nancy Ellis sing one of the hits of the times: "They Didn't Believe Me" from Jerome Kern's musical The Girl From Utah (1914):

And when I told them how wonderful you are,
They didn't believe me, they didn't believe me.
Your lips, your eyes, your teeth , your hair
Are in a class beyond compare;
You're the handsomest boy I've ever seen.
And when I tell them and I'm certainly going to tell them
That you're the one who made my life complete;
They'll never believe me, they'll never believe me
That from this great big world you've chosen me.
These ratings are from members of the Friends of Firth group.
They are on a scale from one to 10 (10 is the highest):
| | |
| --- | --- |
| Film overall | 8.5 |
| Colin's Acting | 8.7 |
| Colin's Looks | 9.3 |
| Rewind Factor * | 7.7 |
* which translates, into how often do you feel
compelled to rewatch the films or scenes
Françoise's personal ratings;
| | |
| --- | --- |
| Film Overall | 9.5 |
| Colin's Acting | 9.8 |
| Colin's Looks 10 | 10 |
| Rewind Factor 9.9 | 9.9 |



Writer/compiler: Françoise
Contributor: Sandee
Design and HTMLing: Meluchie
Snappies: Sharon
Editing: Janet

I want to thank Jane, Clare, and Bobbie for their help with the research.

--from Françoise

Thank you to Mary Murphy for the links to the vaudeville (US and UK) sites

--from Meluchie
return to top