A Murder
All contact between Lily, Otto, and Richard ends, but she is still on the bill and Richard wonders "how were audiences to know that the English Rose captivating them twice nightly with her wide eyes and childish songs was depraved? Audiences adored her . . . which says a lot about the illusory nature of the theatre."
As if conditions at the Burrington Empire were not bad enough, a body is found. Nonie Colmar, the French acrobat, has been strangled. The police investigate the case, and suspicion falls on everybody in the company. Cissie is quite shaken by the events. Frightened, she comes to Richard's room at night seeking a little comfort. Uncle Nick bursts in and fires her on the spot.
Throughout this episode, Richard is being interrogated first by the local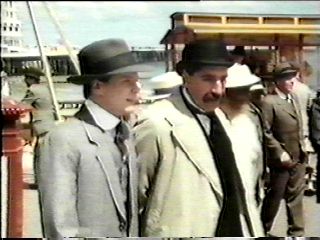 police and pretty soon by "The Yard" in the person of the formidable Inspector Crabb.
The show must go on, and Cissie is replaced by Doris Tingley, "the angriest person I've ever known" says Richard. As for Uncle Nick, he is morose and silent. Richard continues writing to Nancy, asking again for a simple postcard "to tell me you're not interested."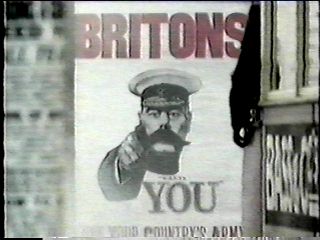 In Blackpool, Richard and Nick lodge at a boarding house full of strangers. The atmosphere is cold. Philip Tewby, the new dwarf for the 2-dwarves effect, arrives and finds "digs" at the home of Mr. and Mrs. Schurer. Max Schurer is an angry and argumentative émigré who is certain that there will be war. He screams at Richard that the Austrian archduke has just been assassinated in Sarajevo. Austria is asking too much of the Serbs and WAR is coming here! Those dire predictions echo those Uncle Nick has made repeatedly, and we are left with a sense of impending doom at the end of episode 6.